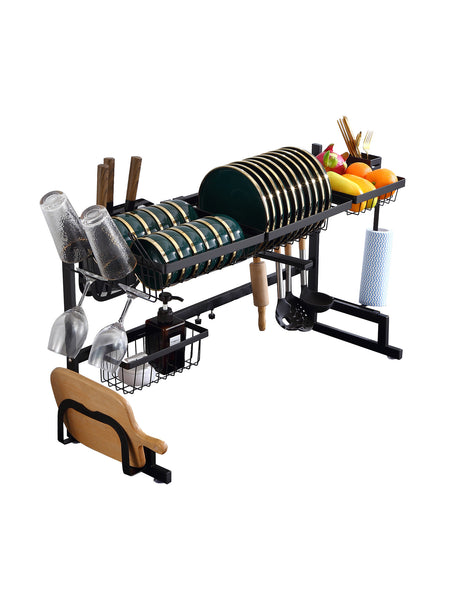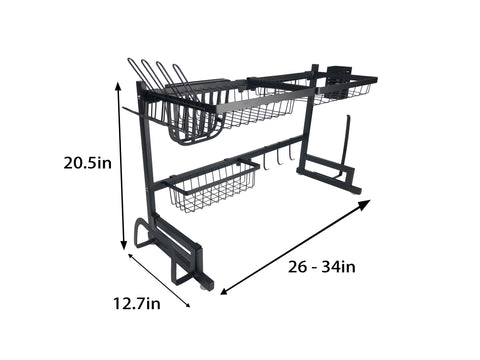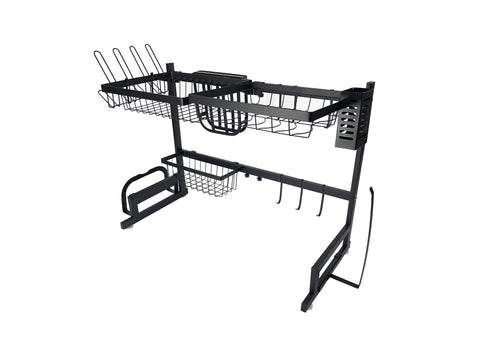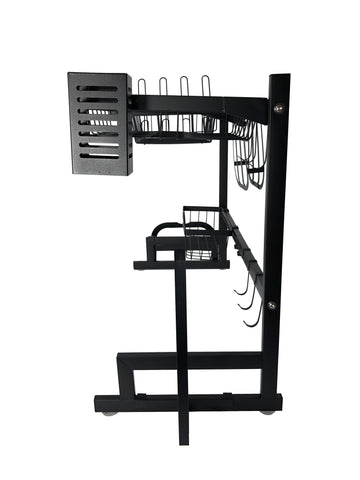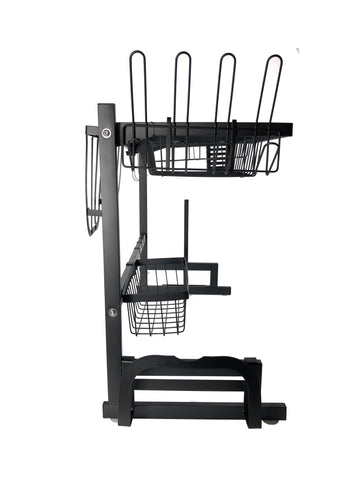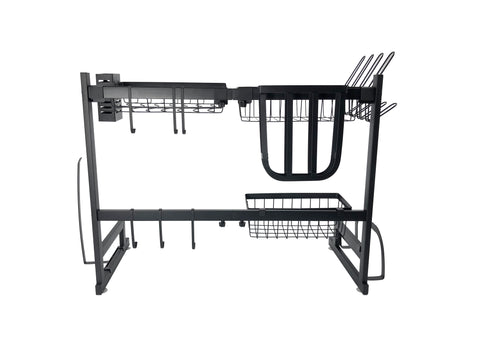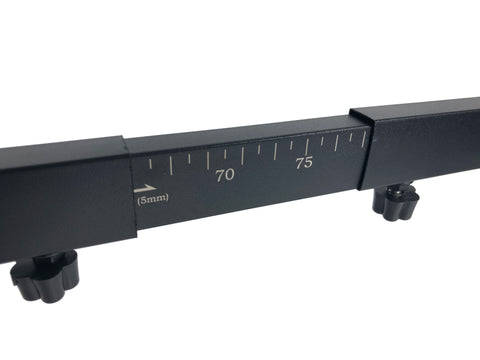 【Package Includes】1 x Dish Rack + 1 x Plate Rack + 1 x Fruit & Vegetable Basket + 1 x Square Basket +8 Cup Holder + 1 x Chopsticks Cage + 1 x Knife Holder + 1 x Chopping Board Rack + 6 x Hooks

【Space-saving】 Saves tons of space and time by making it easier to access utensils and supplies,making your kitchen more clean and tidy

【Inside dimension】 dimension adjustable product size, flexible combination mode and free collocation to match all your needs. Tsmine over sink dish drying rack Inner dimension: 24- 32 (L) x 12.7 (W) x 20.5(H) inches; Outside dimension: 26 - 34(L) x 12.7 (W) x 20.5(H) inches; The height of the faucet should be ≤ 15.5 inch.

【Assemble Easily】 Our over sink dish drying rack is equipped with a hex key and a wrench, no extra tools needed, easy to install. The hole positions are accurate and the steps are simple. In addition, all the screws required during the installation have been installed at the desired location, and you just need to tighten them with the hex wrench.